SMART CLASS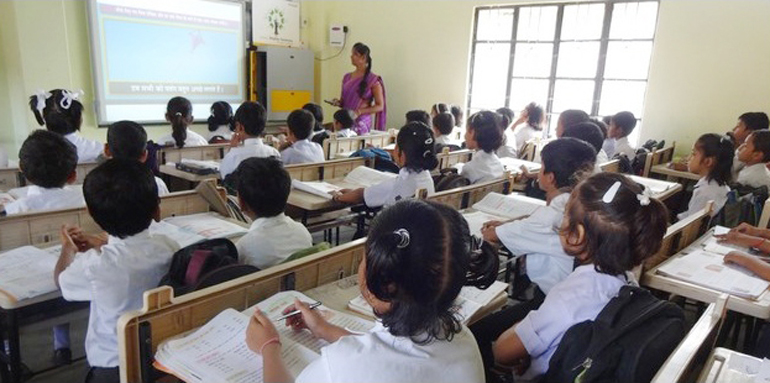 The school has ICT-Enabled Classrooms equipped with Interactive Boards.
LIBRARY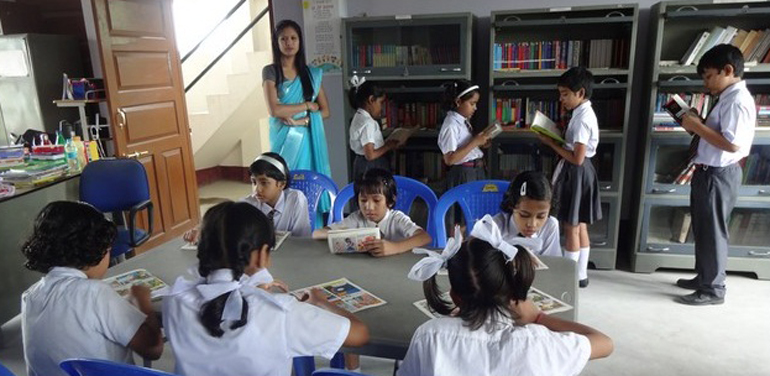 A well-resourced library enables students to enrich and expand their horizons. The HCS library has a diverse collection of books for children of all levels and the students are encouraged to use the library facilities extensively.
ART & CRAFT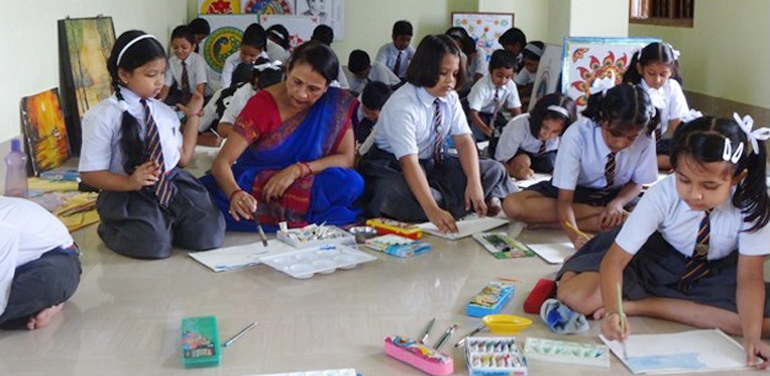 Art & Craft can express the inner most feeling of any student. Our art corner is filled with creativity and energy, enabling the students to express themselves by using a variety of mediums like water colours,oil pastels, sequence, acrylic beads and much more.
COMPUTER SCIENCE LAB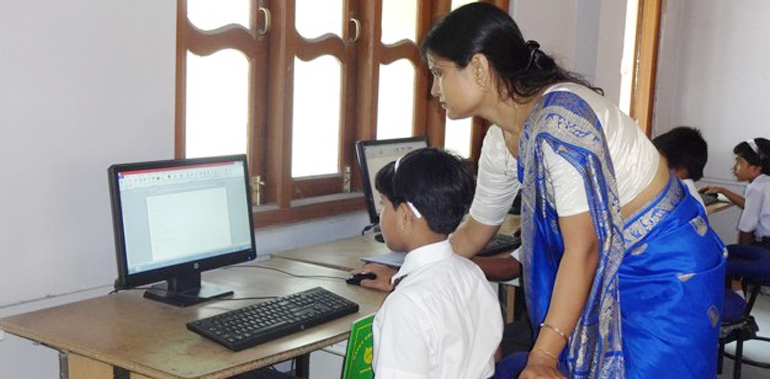 Computer and activity based learning solution have been introduced to develop creativity, concentration and programming skills in our young students. The school has also upgraded and has well equipped computer lab to allow its students to access the world of information technology.
SCIENCE LABORATORY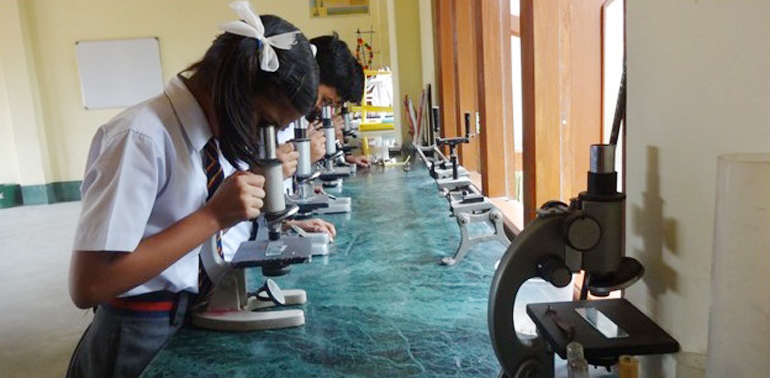 A place where teachers encourage the students to experiment and understand the practical aspects of Science. The school has fully equipped science laboratory that is modern and safe.
DANCE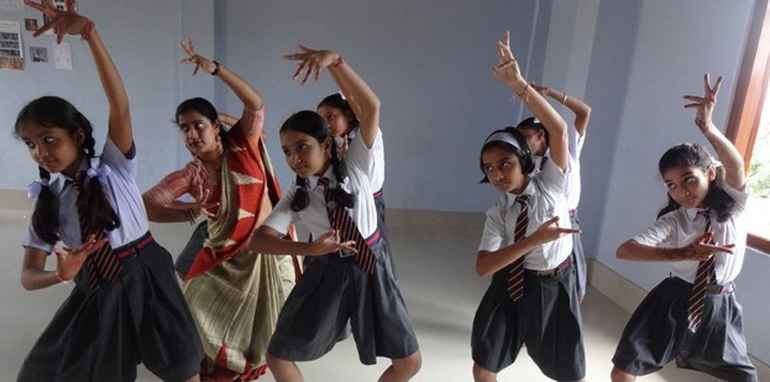 The dance curriculum allows the students to express freely and experience the rich culture and heritage of the world. It creates a balance between the mind and the body and brings out the innate talent in them.
MUSIC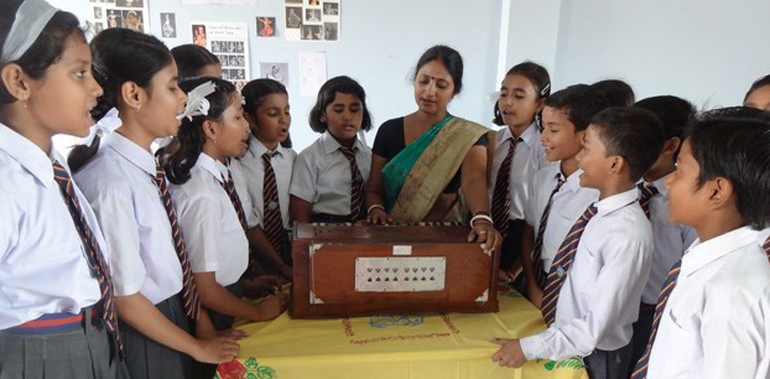 Music is a magical art which should be cultivated and developed in each child. It improves craftsmanship and helps in the intellectual development of the students. We provide various opportunities to our students to experience this world of music.
YOGA / P.T ClASS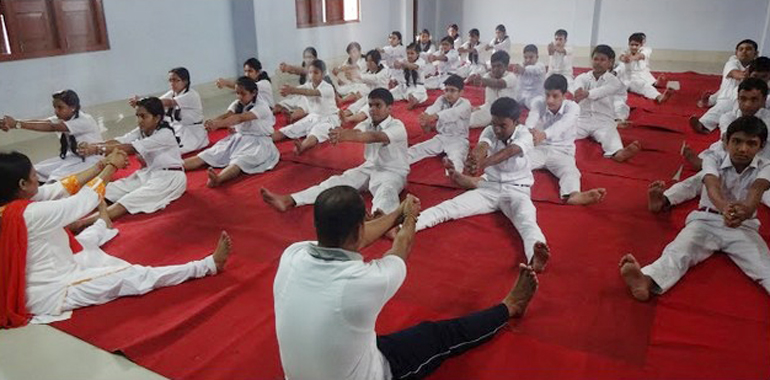 Students are encouraged to develop a sense of discipline and wellness by participating in activities like P.T./ Yoga.
MATHEMATICS LABORATORY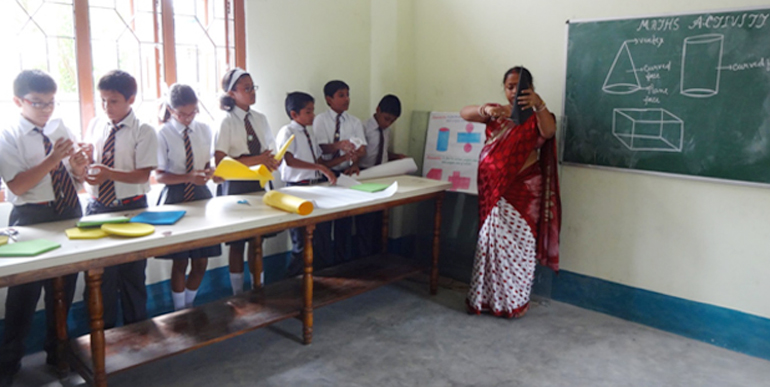 The School Mathematics Laboratory contains all the tools and aids that transform the process of learning into learning by literally doing.
SPORTS INDIGENOUS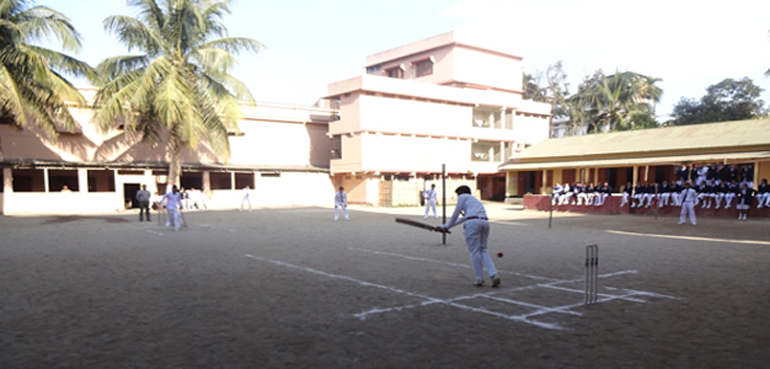 Students are expected to develop an all-round personality by way of active participation in sports especially indigenous sports.
LANGUAGE LAB
Good communication skills are indispensable for the success of any professional. We encourage the students to sharpen their speaking and listening skills in languages through the various scientific facilities provided in the language lab.